Welcome to Evangelical Presbyterian Church
"Ascribe to the LORD the glory due his name; worship the LORD in the splendor of holiness." Psalm 29.2








Scroll down to discover more about EPC ...
Welcome to our Website
Welcome to our website. I believe with all my heart that it is not by chance you find yourself here. Do you believe that? Perhaps not. But living at a time when so many attribute life, its origins, its living, and its dying, to mere chance, why not read on and seriously consider that life and all its wonder, as well as its difficulties, is a result of more than mere chance.

I say this because I believe that the Bible teaches that there is a Creator of the universe, who has radically and lovingly revealed himself in and through his Son, Jesus Christ, who saves us from our sins; that this Jesus experienced all that we will ever experience in life (but without sinning), even dying. Far less as a pastor, but as a human being, I am glad that Jesus understands what it is like to live in this world, not only with its blessings, but with its difficulties and disappointments as well.

Furthermore, I am thankful and glad that on a Sunday, my Congregation and I can gather together in Jesus' name. When we do so, we worship him as the One who not only died, but rose from the dead. Every Sunday is Resurrection Day! No matter whether the previous week has been a good one for us or not so good, we can be reminded of the hope and joy that can be ours because of his resurrection.

What are you doing this Sunday? Maybe it has been a while since you last went to a church service; maybe you have never been to one. Why then not consider responding to my invitation to meet with us this coming Sunday at our services? I can assure you of a warm welcome. I can also assure you that in gathering to pray, and to sing and listen to God's word, many of your questions regarding life, and your life, can be answered. You will find that you are in the company of people who, in the midst of life, are able to say that God has helped them and who continues to help them.

You can find out more information about us from our website but we would be delighted to tell you more about ourselves, face to face, and about the God who does love us.

Oh! And, by the way, you didn't come to this web site by chance.

Wishing you God's richest blessing,

Pastor Allan MacLeod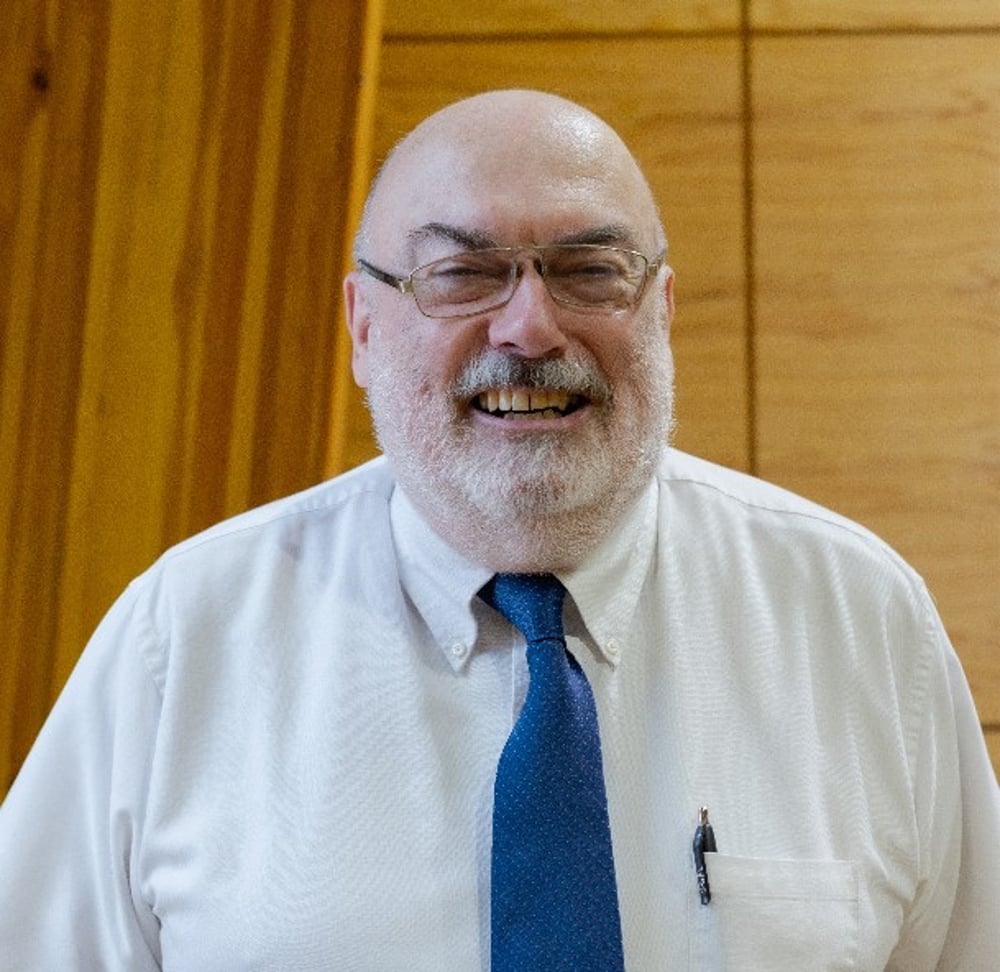 Who We Are
Our name tells you a little about us:
* Our church is Evangelical. We accept the entire Bible as the word of God and, therefore, as our only rule of faith and conduct.
* Our church is Presbyterian. It is governed by a body of Teaching and Ruling Elders who have equal voice in the government of the church.
* As a Presbyterian church, we subscribe to the Westminster Confession of Faith (1647), and the Larger and Shorter Catechisms.

We are part of the Reformed Presbyterian Church of Canada.

Vision and Mission
Our desire as a congregation of the church of Jesus Christ in Toronto is to worship God as He commands; teach the historic Christian truth presented in the Bible and proclaimed by the Reformation; witness to the Lord Jesus as our only Saviour; and, with the Holy Spirit's help, live lives that increasingly conform to God's will as expressed in the Ten Commandments.
Brief History
The Evangelical Presbyterian Church was founded in Toronto in 1928. Our first building was constructed in downtown Toronto in 1931. Our congregation moved to suburban North York (Bayview and Sheppard) in 1976. We occupied our new building in October 2017. (See our congregational history for more detail.)
We Represent Toronto
Our congregation is made up of people from a wide variety of ethnic and cultural backgrounds. This is one visible expression of the fact that our message—the message of the Bible—is not designed for any particular group of people. In fact, because of our firm adherence to Biblical simplicity, we believe that our church is equipped to speak to everyone. It is our desire to reach out in a Biblical and relevant way, to the highly diversified society around us in Toronto.
We Believe in:
* One true God, consisting of three persons—the Father, Son, and Holy Spirit—in unity.
* The Bible as entirely God-given and therefore without error.
* The creation of the universe in six days, about 6,000 years ago, just as God proclaims it in Genesis 1.
* The sinfulness and guilt of all men before God—as a result of Adam's fall—and their inability to please God or meet the demands of his holy law, leaving them liable to everlasting punishment.
* The choice of the Church by God before the creation of the world.
* The righteousness of Jesus Christ—God with our human nature—as the righteousness which met the demands of God's law for all who believe in him.
* The necessity of being born again by the Holy Spirit, enabling us to believe in Jesus Christ and to have his righteousness put to our account.
* The necessity of personal holiness as defined by the commands of God—summarized in the Ten Commandments.
* The eternal security of those who are true believers.
* The physical resurrection of Jesus Christ from the dead, his ascension into heaven and his future return to judge the world.
* The proclamation of the Gospel of Jesus Christ as the only hope for a lost world.
* The principle that nothing should be introduced into the public worship of God except what is commanded by God. In accordance with the pattern of worship evident in the New Testament church—a pattern revived by the Reformation—we use only the Psalms, with no instrumental accompaniment.
Congregational Leadership Team
Allan Macleod - Pastor

Allan was born in the town of Paisley near Glasgow. He was raised and educated in Glasgow. Licensed by the Glasgow Presbytery of the Free Church of Scotland, in June 1989, he was ordained and inducted to his first charge of Dunblane in August, 1989. Allan began his ministry in Toronto in 1997. He and his wife Alison have four grown children: Mark, Rebekah, Chloe and Abigail; they have four grandchildren.









Rod Finlayson - Elder (Clerk)

Rod was born and raised in Toronto, where he attended the University of Toronto, Scarborough College and graduated with a BA. After graduation he spent six years in Kenora, Ontario, working for Dunwoody and Company, Chartered Accountants. He returned to Toronto and worked for ten years, as a chartered accountant and then as a Senior Manager. Rod has worked for the last number of years as VP, Finance and CFO for a growing commercial real estate investment and management company. Rod was elected elder of the Evangelical Presbyterian Church in 1984 and is currently the Session Clerk. He is also clerk of the Presbytery of the Great Lakes and Western Canada. He has also been involved as treasurer of the Central Fund of the Synod of North America and was for some years treasurer of the North York Crisis Pregnancy Centre. Rod and his wife Helen have three children: David, Jonathan and Kendra.





Jim Hughes - Elder

Jim has eclectic interests, ranging from science and technology to history and theology, and enjoys home construction, renovation projects, and writing (publications). He began his career as an urban planner in Sudbury and most recently was responsible for business analysis and software development methods and tools for a major technology company. He has managed large, complex, systems integration and software development projects and wrote a technology blog on his company's web site for three years. He taught Statistics for the Behavioural Sciences at Tyndale University College for ten years. He also served on the Board of the Pregnancy Care Centre for over twenty-five years, holding the offices of Chairman, Treasurer, and Secretary. He is a speaker and writer with Creation Ministries international. He graduated from Harvard University (BA, cum laude), the University of British Columbia (MA), and Ottawa Theological Hall. Jim and his wife Lillian have six children and eleven grandchildren.






David Finlayson - Elder
David was born and raised in Toronto. He graduated from Ryerson University with a BFA in Photography. David has been working with Edge Imaging for the last fifteen years taking portraits, where he currently works as a Lead Photographer. He has had his fine art displayed in the Max Ex art exhibition. His passion in photography was kindled by taking landscape photos. David gets joy by capturing with his camera the beauty, artistry, and awe inspiring power of God in creation. David married his wife Jacky in 2020. David was ordained as an elder on Sept 24, 2023.